Canman Guest spot & next Art Collective
Tuesday January 07, 2014
Canman has openings to tattoo during his Guest spot at http://www.inkanddaggertattoo.com in Atlanta, GA on Wed. and Thurs. February 26th & 27th 2014.
Canman is stoked to work with the Ink & Dagger crew and put in another session on his sleeve with Russ Abbott.
Message Canman with your tattoo ideas at http://info@visionstattoogallery.com or schedule an appointment at http://info@inkanddaggertattoo.com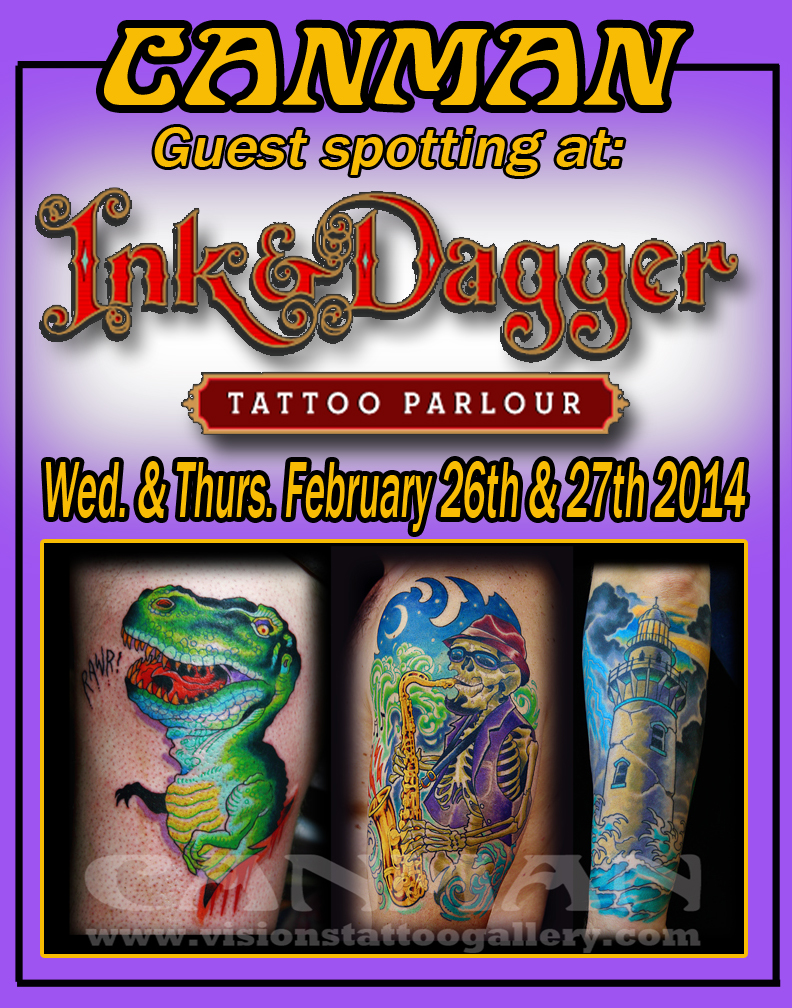 All artists are welcome to join the first "Outside the Box" Art Collective of 2014 at Visions Tattoo in Medway,MA on Sunday, January 19th from 11am - 7pm.
A Great opportunity to create, share, and inspire with like-minded creative individuals! All artistic levels welcome!