New from Canman & Visions Tattoo
Friday November 22, 2013
Canman will frequently post up new custom designs that will be up for grabs to tattoo. These designs are incorporating new artistic principles that have been learned at recent seminars and from his peers. Canman would rather work these out on paper to then be transfered to skin. Contact Canman at http://www.canmantattoos.com or http://www.visionstattoogallery.com to own a piece from his new body of tattoowork.
Canman has openings for these upcoming guestspots and Conventions:
Philadelphia Tattoo Convention - Jan.31st - Feb. 2nd 2014
Ink & Dagger Tattoo - Atlanta, GA - Feb.26th - 27th 2014
Off the Map Tattoo - Northampton, MA - March 25th - 29th 2014
Off the Map Tattoo - Grants Pass, OR - July 29th - Aug. 2nd 2014
Supergenius Tattoo - Seattle,WA - TBA
Seatlle Tattoo Convention - TBA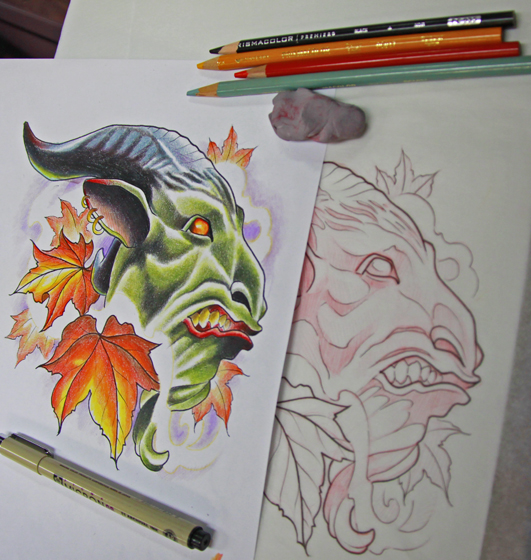 New Coverup Tattoo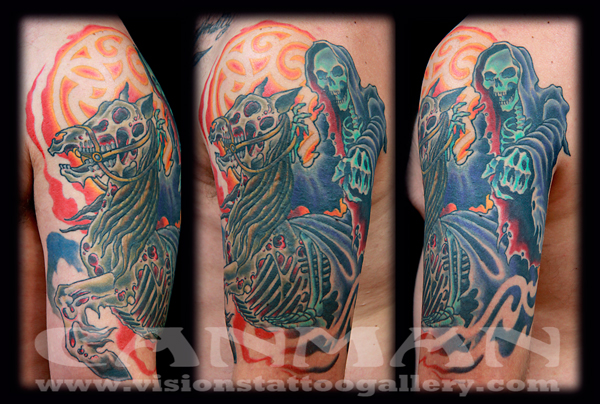 If Bling is your thing,
Visions Tattoo is also have a Holiday sale on a wide range of beautiful body jewelry on Saturday, Nov. 30th 2013
Check it out!!